Sale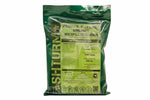 Russian IRP Sturm
Foreign MREs and Ration Packs - MREmountain2
Sorry, currently out of stock
Description 
----
Dear customers! Due to the increased demand for this product, delivery time of this product can be up to 30 business days. We try to satisfy the demand of each of you, because every customer is valuable to us. In order for you to enjoy the tastes of rations from different countries - at your numerous requests, we have decided not to completely stop sales due to increased demand, but to increase the delivery time. In this way, we try to meet the demand of each of our beloved customers. Subscribe to our news and follow the blog! By making a purchase, you automatically agree to the extended delivery time.
----
Say hello to yet another MREmountain.com exclusive never before offered in the USA.
And it's not just your usual Russian IRP.
Here's why: the Russian IRP Sturm was created for special units and rapid assault groups within the Russian Federation.
And it's the first and only IRP that contains:
EAC-certified organic meals in gusseted retort pouches

100% GMO-free

100% no preservatives

Water-activated flameless ration heater
Each IRP is packed with 1,400+ calories of high-protein, low-fat, and 100% filling and nutritious Russian-inspired meals and offerings.
Oh, and we'll let you in on a little secret: this ration contains the tastiest liver pate you'll ever have in an MRP - hands down! 
The Russian IRP Sturm also features some of the region's finest Halal menu option for your loved ones with specific dietary needs. 
This commercial ration provides a close civilian analogue to a Russian Army 8 Hour IRP with the benefit of a flameless ration heater.
All natural ingredients. No preservatives. High energy value. Ready to eat. Non thirst provoking. Just pure 100% Russian goodness.
It's perfect for that special someone who enjoys the outdoors. Or for someone who's always on the go. Or simply for someone who wants a rich, nutritious, filling, and tasty meal anytime, anywhere.
Russian IRP's are some of the highest-regarded rations in the business and are a rare treat! Get your Russian IRP Sturm rations exclusively at MREmountain.com only while supplies last.

Video review
Menu
Main courses vary:
| | |
| --- | --- |
| Menu 1 | Buckwheat with beef |
| Menu 2 | Rice with beef |
| Menu 4 | Chicken in Mexican style sauce |
| Menu 5 | Chicken fillet |
| Menu 6 | Buckwheat with cutlet |
| Menu 8 | Beef with beans |
| Menu 11 | Pork chop |
| Menu 15 | Buckwheat with sausages  |
| Menu 16 | Potatoes wrapped in bacon |
| Menu 17 | Potatoes with beef |
| Menu 18 | Beef with pasta |
| Menu 19 | Sweet pepper beef |
| Menu 20 | Beef with barley |
| Menu 21 | Potatoes stuffed with meat |
| Menu 23 | Pilaf with beef |
| | |
Menu 9 - pea porridge with smoked meats
Menu 3 - chicken with rice and vegetable sauce
Menu 24 - bolognese pasta
Menu 25 - turkey with spinach and feta cheese
Menu 26 - pasta carbonara with cheese and bacon
Menu 27 - lamb with green peas

Side dishes:
1. Army biscuits 
2. Pork pate
3. Apple jam 
4. Powdered apple beverage concentrate 
5. Greenfield Golden Ceylon tea 
6. Sugar 
7. Salt 
8. Pepper 
9. Chewing gum
10. Candy caramel
11. Flameless ration heater
Other Information
Nutrition value: proteins - not less than 30 g, fats - not more than 80 g, carbohydrates - not less than 150 g.

Total calories 1,447 kcal.
Delivery of this ration takes approximately 14 business days by priority airmail.
If you want expedited shipping (extra charge), please contact us.
Join The MREmountain community
We'll fill you in on the latest and you'll be the first to hear about sales and discounts! FREE PREMIUM SUBSCRIPTION INSTEAD OF 4.99 MONTHLY!