Sale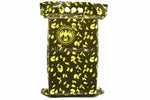 Russian IRP-U Special Reinforced VEGETARIAN MRE
Foreign MREs and Ration Packs - MREmountain2
Sorry, currently out of stock
Description 
----
Dear customers! Due to the increased demand for this product, we are forced to inform you that the delivery time of this product can be up to 30 working days. We try to satisfy the demand of each of you, because every customer is valuable to us. In order for you to enjoy the tastes of rations from different countries - at your numerous requests, we have decided not to completely stop sales due to increased demand, but to increase the delivery time. In this way, we try to meet the demand of each of our beloved customers. Subscribe to our news and follow the blog! By making a purchase, you automatically agree to the extended delivery time.
----
Russian IRP-U Special Reinforced VEGETARIAN MRE
It doesn't matter whether it's a forest fire spreading in California, a hurricane in Louisiana, a devastating tornado in the Midwest, or a global pandemic of biblical proportions. Being suitably prepared will go a long way in surviving any calamity life will bring.
All the more so if you're a vegetarian - because being prepared can mean the difference between sticking to your unique dietary needs and outright starving. Or eating meat and animal products for that matter.
That's why this Russian Army Individual Ration Pack (IRP-U) vegetarian MRE is the perfect vegetarian complete emergency food option you can buy.
It's one of the few vegetarian MREs in the market - and it's the only one that the Russian Army produces. Like its non-vegetarian counterpart, the IRP-U Special Reinforced Vegetarian MRE is distributed to soldiers, law enforcement officers, and as humanitarian aid for civilians in emergency situations. It's exactly the same quality, exactly the same content, exactly the same quality, and exactly the same delicious taste - only that it's packed with delicious, 100% vegetarian entrees.
This ration should be the first thing vegetarians should include in their doomsday survival kit. The Russian IRP-U Special Reinforced Vegetarian MRE is simply the best vegetarian option out in the market today, and it's available only on MREMountain.com.
All our rations are guaranteed to be:
Fully prepared and ready-to-eat.

Developed and packaged for long-term storage.

100% satisfaction. Zero preservatives.

Perfect for Outdoors, Emergency Kits or Everyday Use
The Russian Army Individual Ration Pack (IRP-U) vegetarian MRE comes with a portable stove heater with tablets, condensed milk, easy-to-use portable cooker, waterproof matches, vitamins, and a water disinfection pill. It's everything your body needs - and everything your vegetarian diet will allow.

Menu
1. Army biscuits
2. Canned buckwheat with mushrooms
3. Canned lobio
4. Canned hodgepodge 
5. Canned vegetable snacks 
6. Canned tokan
7. Chocolate-nut paste 
8. Tonic drink concentrate 
9. Dry milk drink 
10. Fruit jam 
11. Coffee instant natural 
12. Tea black long leaf 
13. Sugar 
14. Food table salt 
15. Peppers 
16. Portable stove heater 
17. Water resistant matches 
18. Multivitamins 
19. Water Disinfectants 3 pcs
20. Disposable plastic spoon 3 pcs
21. Disinfectant wipes 3 pcs
22. Paper napkins 3 pieces
23. Chewing gum 3 pcs
24. Condensed milk 
25. Fruit sticks 
26. Tomato Sauce 
27. The second lunch course (fast food) 1 portion
28. Breakfast Dish (Fast Food) 1 Serving
29. Sterilized processed cheese 
30. Nuts 


Other information
Fat 157 g
Proteins 112 g
Carbohydrates 573 g
Energy value of 4168 kcal
Delivery of this ration takes approximately 14 business days by priority airmail.
If you want expedited shipping (extra charge), please contact us.
Packed 2018/2019, best by 2021/2022!
Join The MREmountain community
We'll fill you in on the latest and you'll be the first to hear about sales and discounts! FREE PREMIUM SUBSCRIPTION INSTEAD OF 4.99 MONTHLY!